What Makes a Good Multivitamin?
Know Your Options to Best Support Health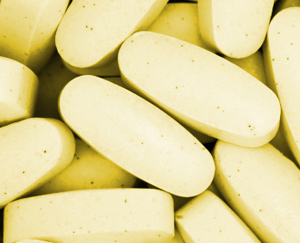 Multiples are available as a powder inside a shell capsule, as a liquid inside a soft-gelatin capsule, or hard-pressed as tablets that may be chewed or swallowed
Designed for people whose diets don't meet all their nutritional needs, multiple vitamin–mineral supplements ("multivitamins") are convenient nutrient combinations, usually taken one to six times per day. While it's generally agreed that a healthy diet is the best foundation for health, everyday life makes that goal challenging for many people. So, some people supplement in hope of preventing disease-causing deficiencies and providing higher nutrient amounts than they can get through diet alone, which may help prevent or manage certain diseases.
TOP